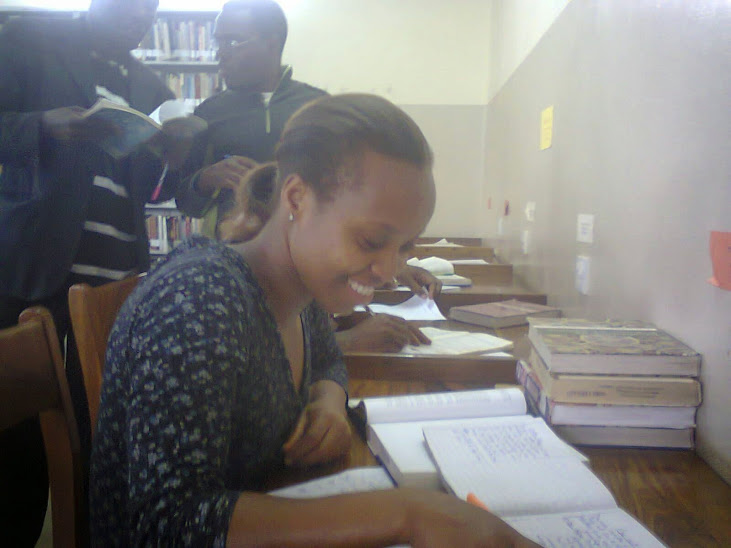 2015
---
Last year WIFE awarded Upendo Mghamba a scholarship which allowed her to continue her education.  This year WIFE is happy to announce that Upendo will again be awarded the WIFE scholarship award, which will assist her as she enters her final year at Mount Meru University.  Now volunteering with a program that focuses on uniting students who wish to make a positive change in their community, Upendo continues to illustrate all the qualities of a leader.  In addition to her volunteer work and work as a student, Upendo is also taking on tasks in her community such as planting trees and educating others on HIV/AIDS. 
Upendo's dream is to transform her education and hard work into a career as a defense attorney.  She believes this would best suite her desire to help those who lack the resources to properly represent themselves.  She is confident in her understanding of the inequalities that those from her community face — from those who lack the chance to speak out against injustice to those who lack the platform to speak out and seek help in the face of violence, abuse, and drugs. Upendo is also passionate about helping others stay in school while motivating all to chase their dream of obtaining an education. 
Backed by her dreams to help others while assisting the underserved population of Tanzania, and coupled with invaluable skills she is learning in college, Upendo is a prime example of the woman we want representing WIFE.  Every day Upendo is giving back to those in Tanzania who struggle to sustain a family and to those who lack access to educational assistance.  She is a brave woman of many dreams and she is now closer than ever to fully realizing her dreams and goals, and we couldn't be prouder.
Upendo's biography has been featured on our website before, and a scroll below will provide you with her amazing story.  
2014
---
Upendo is The Women's International Fund for Education's second scholarship recipient.  She was born in 1990 in the Northern part of Tanzania, the Kilimanjaro region. 
Upendo comes from a poor family background and was raised by her aunt since she took Upendo away from her village at the age of one, as Upendo's mother was too sick to care for her.  Her aunt and uncle raised Upendo as one of their own.  They sent her to to primary school, where she thrived to the point where she could also assist her brothers and sisters in their studies. 
Upendo's aunt also decided have Upendo's mother come to live with them. At this point, Upendo started to struggle in secondary school. Balancing school and the new responsibility of caring for her mother proved to be quite the challenge.  Upendo overcame the these difficult times to complete secondary school and move on to Mount Meru University where she began her pursuit towards a degree in education.  
This was an exciting time where Upendo's dreams of obtaining a degree were on the path to being realized. However, Upendo was not able to pay her school fees as her uncle had to pay for his own children's fees, living expenses, etc.  She made the very difficult decision to postpone school a year and got a job as a part time teacher (an unpaid employee).  
Upendo was able to start school back up again in 2012; though her uncle was still unable to provide for her entire school fees.  Upendo reached out to many relatives, some of whom supported her and others who were unable.  One uncle told Upendo that in order for him to pay for her school, she would have to have sex with him.  Upendo bravely refused his proposal and went in search of alternative ways to pay for her schooling. 
Upendo has long aspired to obtain a college degree.  With the help of The Women's International Fund for Education, she plans to earn a degree in education to spread her passion and love to others.  She knows that the path she has embarked upon is not going to be easy, but the thought of how achieving her goal will make a better life for her family and herself keeps her moving in the right direction.
She has illustrated leadership, persistence, and hard work by taking care of her mother and getting a teaching job while also pursuing an education. Though she has since had to stop teaching in order to focus on her studies, she is excited to get back into it full time once she completes her education.
A personal quote by Updendo, regarding her views on education:
"I believe everything good in life will not be accomplished without education.  Education can help me to be creative, to be independent, it also help[s] me to be employed or even to employ myself.  It will help me to make wise decision[s] and to help other people who are in need and be able to achieve their goals."